With Christmas just around the corner, it is time to be thinking about picking up some stocking fillers. Books are a favourite of mine, a moment cuddled on the sofa reading with my kids, ideas for things to do, a quiet moment… books offer something for everybody.
Here we showcase the best of GMC's October Newsletter :
Leaping Lemmings!
Think before you leap! Lemmings look alike, they sound alike, and they act alike. So if one jumps off a cliff, the others will jump right after him . . . Except Larry. Larry's very independent-minded and he won't follow his fellow lemmings blindly to their doom. But can he teach them to use their brains and stop making terrible group decisions? Joe Briggs has created a wonderfully funny, quirky tale about doing your own thing, while Nicola Slater's illustrations capture all the humour and pathos in Larry's situation.
9781454918196 – HB with jacket – £12.99 – Sterling
Even Superheroes Have Bad Days
All kids have trouble getting a grip on their emotions, sometimes—even young superheroes! But what do they do when they're having a bad day? Colourful action-packed illustrations and a dynamite rhyming text reveal the many ways superheroes (and ordinary children, too) can resist the super-temptation to cause a scene when they're sad, angry, frustrated, lonely, or afraid.
9781454913948 – HB with jacket – £12.99 – Sterling
The Nutcracker
Every year around Christmas, thanks to the perennially popular ballet The Nutcracker, children have visions of sugarplum fairies dancing in their heads – and onstage. So what better gift than this enchanting paperback version of John Cech's retelling of E.T.A Hoffman's classic tale, which covers not only ballet but other wondrous adventures? Featuring luminous illustrations by Eric Puybaret, it belongs under every child's tree.
9781454921165 – PB with jacket – £5.99 – Sterling
Howard Wallace, P.I.
Twelve-year-old Howard Wallace lives by his list of rules of private investigation. He knows more than anyone how to work with what he's got: a bathrobe for a trench coat, a makeshift office behind the school equipment shed, and not much else – least of all, friends. So when a hot case of blackmail lands on his desk, he's ready to take it on himself… until the new kid, Ivy Mason, convinces him to take her on as his new partner. As they banter through stakeouts and narrow down their list of suspects, Howard starts to wonder if having Ivy as a sidekick – and a friend – is such a bad thing after all? 
9781454919490 – HB with jacket – £9.99 – Sterling
Where Do Pants Go?
Where do pants go? Do they go on your head? Do they go on your neck? No!  This humorous story shows kids how to put on their clothes—from the underwear on their bottoms to the hats on their heads and everything in between. But sometimes getting dressed doesn't happen without a few fun missteps! These adorable toddlers and their trusty dogs are sure to tickle every young reader . . . from their funny bones to the bottoms of their soles.
9781454915928 – HB – £6.99 – Sterling
A Pirate's Twelve Days of Christmas
Ahoy mateys – Christmas be comin', and even pirates celebrate! In this sly, high-seas reimagining of 'The Twelve Days of Christmas', a brave cabin boy receives marvelously mysterious gifts for 12 days. But who are they from? With a lively sense of fun and rhythm, Philip Yates and Sebastia Serra create a delightful world all their own. 
9781454920700 – Boardbook – £6.99 – Sterling
From Albatross to Zebra Finch, this stunning, oversize ABC book, developed in conjunction with the American Museum of Natural History, celebrates some of nature's most amazing creatures! Along with extra-large letters and fun facts, bright, detailed photos present 26 beautiful birds whose names each begin with a different letter. Young children will be awe-struck as they learn the alphabet and meet cockatoos, flamingos, macaws and more.
9781454919865 – Board book – £6.99 – Sterling
The Kids' Money Book
Earning, Saving, Spending, Investing, Donating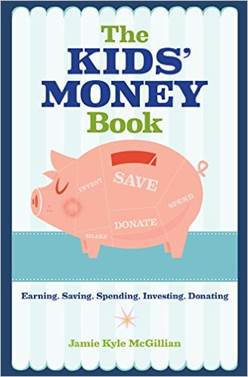 This revised and updated edition of Jamie Kyle McGillian's thorough financial guide for kids now features the latest information and fresh, fun new illustrations. It explains how to create a budget, make big bucks, invest your earnings and donate to charity. With advice on understanding the difference between needs and wants, getting the most from an allowance, becoming an entrepreneur, and sharing the wealth, The Kids' Money Guide will make a mogul out of any reader.
9781454919773 – Paperback – £7.99 – Sterling
Kids — get creative! Packed with plenty of thought-provoking prompts, Draw It Out! helps budding artists express themselves, experiment with different styles, add color, shape, and texture to their work and, above all, have fun. The imaginative ideas range from filling an entire page with variously sized circles to creating a perfect pumpkin, a surprised armadillo, a disgusting breakfast and a dream house. 
9781454919346 – Flexibound – £12.99 – Sterling
Write It Out
Spark the creativity of budding authors! Filled with loads of inspiring prompts, Write It Out! helps kids explore their literary side. They can write a tiny poem about food, think about what life would be like if they had 12 fingers and 12 toes, pen a note to their secret crush, and imagine what they'd do if a vampire bit their sister. Not only will kids enjoy creating the stories, they'll have a keepsake they'll treasure for years to come.
9781454919353 – Flexibound – £12.99 – Sterling
The Adventures of Tom Sawyer
Published in 1876, this book has delighted generations of readers. This edition is one of Barnes & Noble's 'Collectible Editions' classics. Each volume features authoritative texts by the world's greatest authors in an exquisitely designed foil-stamped binding, with distinctive coloured edging and an attractive silk-ribbon bookmark.
9781435163669 – Hardback – £14.99 – Barnes & Noble
Treasure Island
This action-packed adventure established the classic pirate story as it was written for more than a century afterward, and it made the literary reputation of its young author, Robert Louis Stevenson.
9781435160644 – Hardback – £14.99 – Barnes & Noble