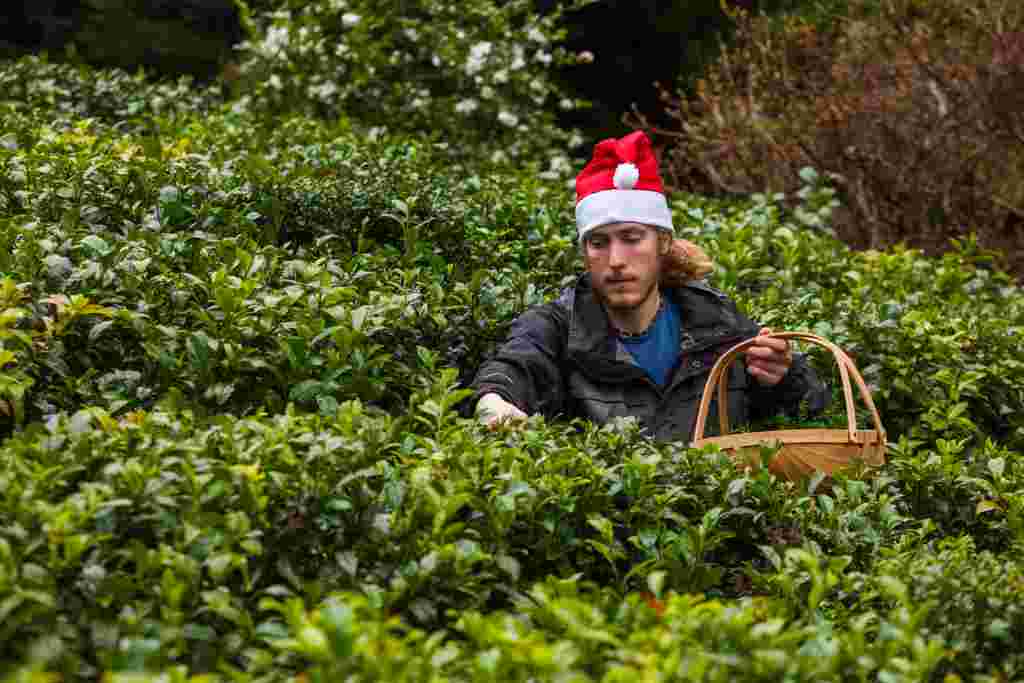 Britain's balmy winter has seen a record-breaking crop at England's only – TEA plantation.
Crops at Tregothnan Estate in Cornwall have been boosted by exceptionally mild conditions.
The region has been even warmer than Darjeeling in India, which is known as the Champagne of Teas, and as such the estate has been able to harvest much later into the season than its illustrious counterpart.
With temperatures consistently in the teens, bosses say they have even had Santa out plucking tea this week to highlight the unique 365 day a year operation.
Jonathan Jones, who is the MD for trade at the company, says it could not have come at a better time – as the classic brew has never been so popular.
He said: "The traditional tea season runs from April to September – but we will be plucking all the way through the winter as well.
"Cornwall has its own micro climate and is remarkably mild, warm and wet throughout the year. High quality tea thrives in those conditions.
"The weather this week is warmer than in Darjeeling – they are not even doing it in India.
"That is a big thing for us as they are known as the champagne of teas. In the tea world it is renowned for very high quality tea and is the model to our garden.
"Our climate is very similar and we use them as a barometer. But they have not been able to harvest at the moment – and in the final ten days up to Christmas they are also even chillier than Tregothnan.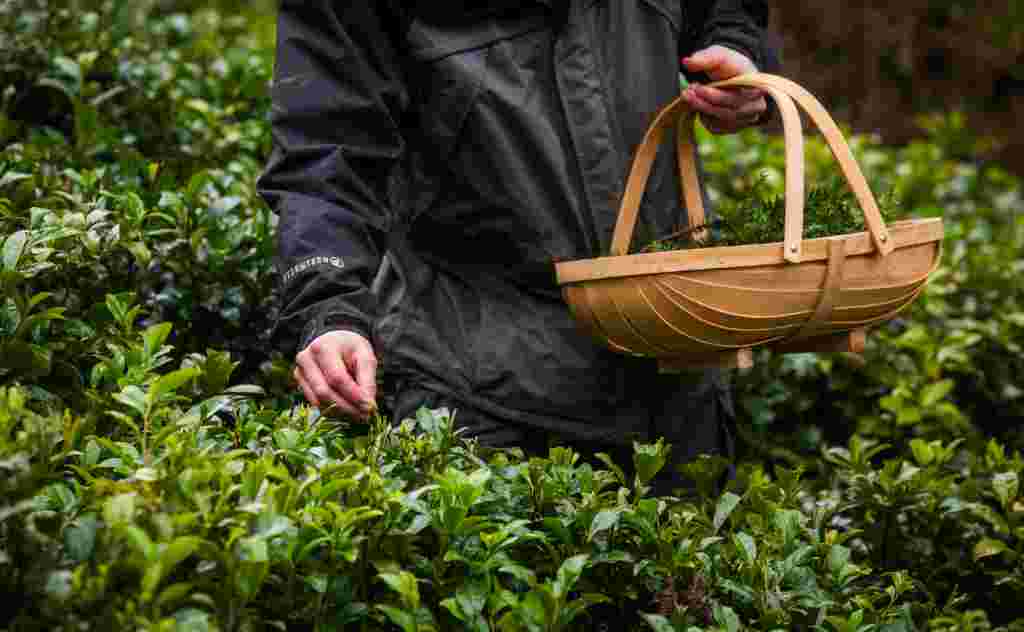 "This is certainly the first time we have harvested tea this close to Christmas.
"It is the perfect combination of warm and wet. We had the first rain this month after a dry Autumn that created a mini flush of tea.
"It is back in the teens and we have no heating on in the offices. It is an incredible novelty to go out and pluck tea at this time of year."
Mr Jones said that sales of its tea are already up 30 per cent this year with countries such as China, Singapore and America among those who can't get enough of our favourite brew.
He previously attributed the surge in popularity to the Brexit vote and a rise in 'Britishness'.
And he said next year's goals were to increase the number of countries British tea is exported to – and also believed that tea tourism could soon become a thing.
He added: "We want to spread the best of Britishness all over the world.
"We also get a lot of people coming to see us from abroad as we were home of the British tea.
"This could be the beginning of tea tourism – and there is so much potential for it to grow."
He added: "I have just got back back from China and there is a lot of export opportunities which we are really encouraged by.
"This has been our best year yet."
Tregothnan is believed to be the first place to grow ornamental Camellias outdoors in Britain over 200 years ago and is now believed to be the only place growing tea in England.
Tea was first developed commercially at the site in Cornwall from Camellia sinensis, the "Chinese tea plant", in 2001.
The first 'English tea' was then sold in November 2005 to Fortnum & Mason of Piccadilly.
It has since extended the range and captured the imagination of the tea-drinking public.
It currently produces both loose leaf and tea sachets to sell and serve, with four black teas and ten herbal infusions.