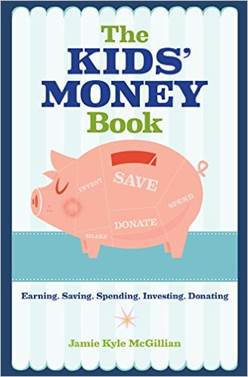 This revised and updated edition of Jamie Kyle McGillian's thorough financial guide for kids now features the latest information and fresh, fun new illustrations. It explains how to create a budget, make big bucks, invest your earnings and donate to charity. With advice on understanding the difference between needs and wants, getting the most from an allowance, becoming an entrepreneur, and sharing the wealth, The Kids' Money Guide will make a mogul out of any reader.
9781454919773 – Paperback – £7.99 – Sterling
---
What did Entertain The Kids think?
---
The Kid's Money Book is quite simply an amazing tool for parents. This book helped me to convince my 7yr old that "money doesn't grow on trees" and encouraged him to do jobs for his pocket money. With my 14yr old, I found it best to just leave the book lying around and before long I found her reading the book and putting some of the tips into practice on the internet.
Full of money saving tips to back up what we tell our children.
The Kid's Money Book is available to purchase from Amazon £6.99
*Price correct at the time of publishing
---
Other books from GMC Publishing
---
The Kid's Money Book was featured on GMC's Children's Books Newsletter: October 2016. Follow the link to see other books from GMC Distribution.